We can take care of heating installation, maintenance, repairs, and replacement service in your home.
When the weather gets chilly outside, it's important to have a functional heating system that maintains a comfortable indoor atmosphere. Heating systems come in a range of styles, and each has its own list of pros and cons. The most common heating system found in a residential structure is a furnace, which uses gas or electricity to warm up the indoor air and move it throughout the rooms of the home. A furnace also contains a filter, which can help to prevent contaminants and debris from moving through the air you breathe in your home. Another type of heating system is a heat pump, which operates similarly to a refrigerator. Heat pumps can produce heat and remove heat from the air, making them functional additions in areas with more moderate climate conditions.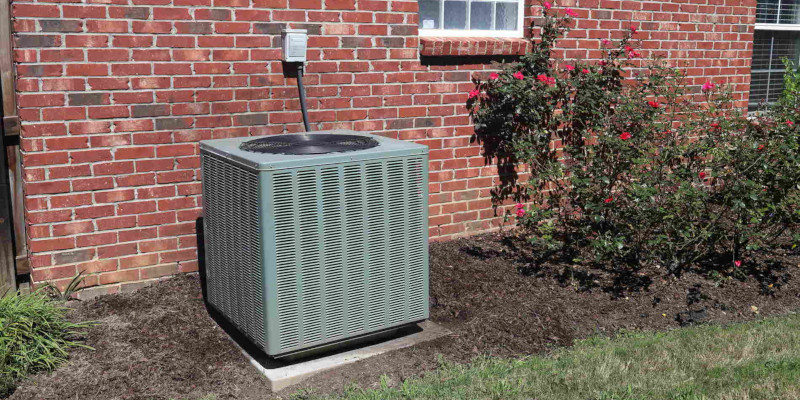 At Lonon Heating, A/C and Air Quality, we offer a range of heating services to clients located throughout the Hickory, North Carolina area. Our company's owner has more than 15 years of experience in the HVAC industry, and all of our technicians have undergone extensive training in the proper handling of a heating system. We can take care of heating installation, maintenance, repairs, and replacement services in your home.
As a family-owned heating business, we take pride in delivering a personal touch to each client with whom we interact. Our technicians can resolve minor issues with a heating system, as well as replace a system that has reached the end of its functional lifespan. You can count on us to do the job right and be upfront about what needs to be done to get the warm air flowing through your space once again.
FAQs About Our Heating Services
At Lonon Heating, A/C and Air Quality, we want to help you stay warm and comfortable this winter, and to do that, we offer a comprehensive range of heating services. We have received many questions about our services over the years, and we have put together a few examples of the most frequently asked queries below for you to check out.
How can I tell if my heating system needs to be serviced?
There are a few signs that your heating system could use some maintenance or repairs. The most obvious indicator is a lack of warm air coming from your vents, but we also recommend having your system checked out if it starts running inconsistently, cycling frequently, making strange noises, or producing an odor of any kind.
How can I keep my heating system in good working order?
The best way to prevent your heating system from malfunctioning is to keep it well-maintained. Our experts offer top-notch maintenance services that will prevent major problems from developing, and we will ensure that your furnace delivers optimal performance. We'll thoroughly inspect your system for possible issues and make any necessary adjustments to keep every part in good condition.
Can I do my own heating repair/maintenance/installation?
We wouldn't recommend it. Your heating and HVAC system are essential for keeping you and your loved ones warm and comfortable in the winter months, and an improper repair or installation could lead to poor system performance or even to a carbon monoxide leak that puts your health at risk. Because of this, we strongly recommend that you let professionals handle all your heating needs.