We offer competitive pricing and high-quality service when handling a furnace replacement project.
Maintaining a comfortable indoor atmosphere is one of the key responsibilities of a furnace within a residential structure. A furnace can also play a role in the indoor air quality of the space. Although a furnace can last for 10+ years, this piece of heating equipment won't last forever. When you own or manage a property, it's helpful to keep an eye on the age of the furnace so you can plan ahead for when it will need to be replaced. Keeping up with annual furnace maintenance can extend the lifespan of the unit, but even a well-maintained furnace will need to be replaced at some point.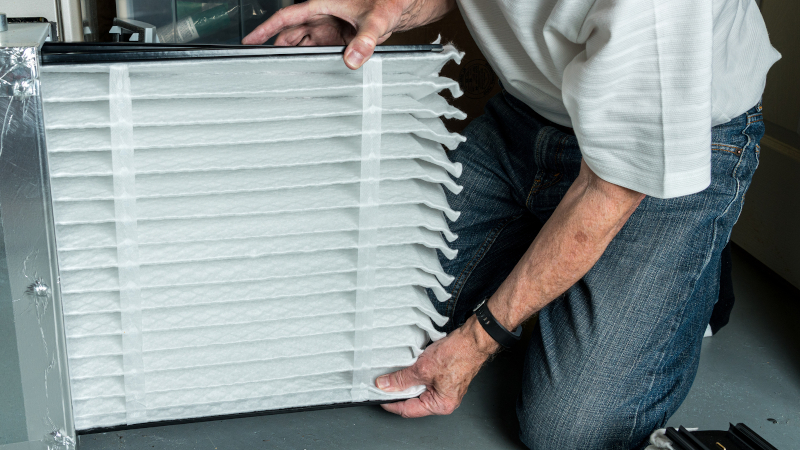 A furnace may also require replacement if it becomes damaged beyond repair. When you're dealing with furnace troubles at your Hickory, North Carolina home, contact us at Lonon Heating, A/C and Air Quality. We have experienced, trained, and certified technicians who can assess the condition of the unit and determine whether you need furnace replacement or repair. When a repair isn't a viable option due to the age of the system or the extent of the problem, we'll provide you with a quote for furnace replacement.
Although the cost of furnace replacement can be unexpected, you're making an investment into the efficiency and comfort of your living space. When you replace a furnace that is more than a decade old, the efficiency level of the new unit is likely to be substantially higher, resulting in energy savings over the lifespan of the unit. We offer competitive pricing and high-quality service when handling a furnace replacement project.
FAQs About Furnace Replacement
Although furnaces are designed to last for many years, they do eventually wear out and need to be replaced. Our team at Lonon Heating, A/C and Air Quality understands that you probably have questions about this prospect, so we have assembled some of our most frequently asked questions below.
How can I tell if my furnace is nearing the end of its life?
Most furnaces have a lifespan of 15 to 20 years, so if your unit is nearing that age, then it's time to start thinking about replacement. In addition, if you have had to deal with frequent malfunctions or repairs—as in, more than one within a year–then you should think about cutting your losses and getting a new unit.
What should I do to prepare for my furnace replacement?
Prior to your scheduled furnace replacement, our team asks that you clear the path to your furnace so that we can get in and out easily. We also request that you clear the area around the furnace, removing anything that you store in that area, so that we have ample room to work.
How much does a furnace replacement typically cost?
While the exact cost of your furnace replacement will vary depending on factors like the specific unit you choose and the cost of labor and materials in your area, the total cost for this service typically falls somewhere between $2,700 and $6,700. The average cost for a new electric furnace in 2021, including materials, equipment, and labor, was $4,650.