Stay comfortable when it's cold out with our heating services.
Many of us look forward to the changing of the seasons each fall. If you have a problem with your furnace or heater, however, the nip in the air or the frost on the ground might not be such a welcome change. Here at Lonon Heating, A/C and Air Quality, we want to ensure that you always have the appropriate heating abilities in your Morganton, North Carolina home. We have a variety of different heating services that we can help you with, and we would be delighted to tell you all about them.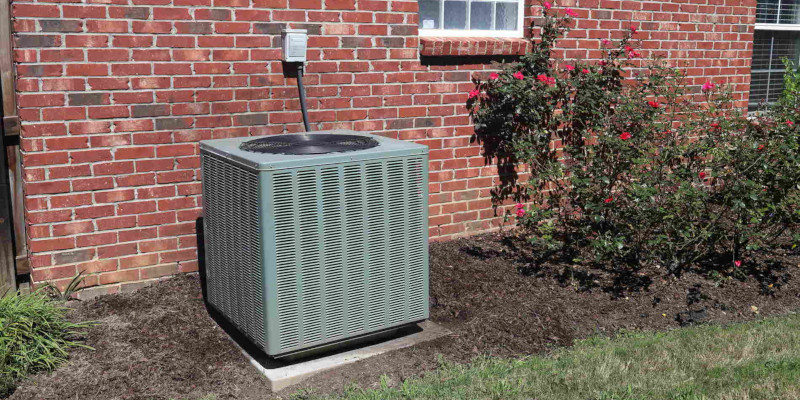 If your heating element is usually working optimally and has just stopped, then we suggest you call us about a repair option. We work on all major HVAC brands and have highly trained and qualified technicians to find out what exactly is causing the issue. We'll get right to work in performing a quality repair that will last.
Should your heater or furnace be on its last leg, we can give you advice on whether or not it would be more cost-effective to repair the existing unit or replace it with a new, more efficient option. Because we are known for our honesty and integrity, we believe you can rely on us to deliver quality answers and solutions to real problems that would be in your best interest.
We perform Rudd and Coleman new installations, as well as quality repairs  and other services. We don't ever want you to be without heating! For more questions about our services or to schedule a diagnostic test, please give us a call today.
FAQs About Heating
Our team at Lonon Heating, A/C and Air Quality wants to help you keep your home comfortable throughout the year, and as part of that goal, we offer high-quality heating services to help you stay warm in the winter. To help you get the best results from your heating system, we have put together a list of our most frequently asked questions on the topic for you to check out below.
What can I do to keep my heating system in good working order?
To get the best results from your heating system, we recommend that you have it regularly serviced—ideally at least once a year. This will ensure that your system can work as efficiently as possible, and it will also help extend its overall lifespan.
How long will my heating system last?
The lifespan of your heating system will depend on a variety of factors, such as how much you use it and how well you maintain it. Another thing that makes a difference in the total lifespan of your furnace is when that furnace was manufactured—older models are generally estimated to last about 10 years with proper maintenance, while many newer models can last up to 15 years.
What should I do if my heating system malfunctions?
If your heating breaks down, the first thing you should do is call our team for repairs. We'll get to you as soon as possible, but in the meantime, we recommend that you and your family all bundle up and gather into one room so that your body heat can raise the air temperature while you wait for us to fix your system.