Keep your furnace going with proper maintenance.
When you have an important fixture piece in your home like a furnace, keeping it going strong isn't just important, but critical. Just like you shouldn't neglect the oil changes on a vehicle you rely on to get to and from where you need to go, it is strongly suggested that you avoid neglecting your furnace maintenance for your furnace. Here in Morganton, North Carolina, we see cold snaps in the winter and rely on our furnaces to keep us warm and comfortable. If you have been looking for someone who is experienced, trained and certified, and someone who won't try to upsell you on unnecessary fixes, then we at Lonon Heating, A/C and Air Quality are here for you!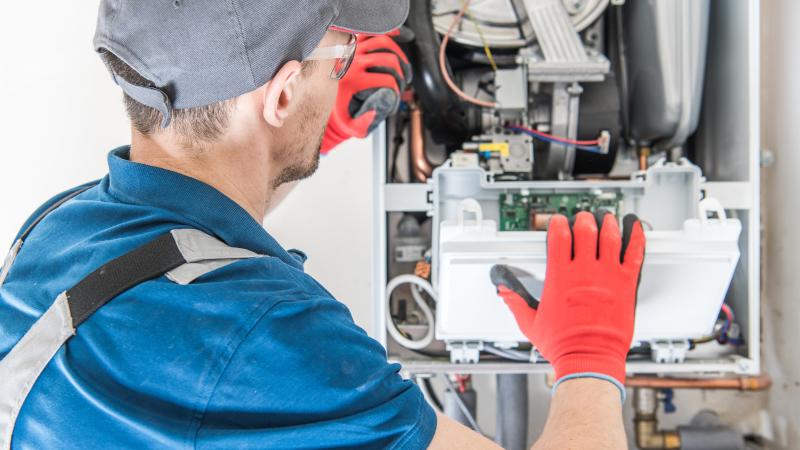 Our furnace preventative maintenance ensures that your furnace will work properly when you need it most. Because we are able to catch small issues before they become large issues, we can often make necessary repairs or changes before they become emergency repairs that are far costlier and difficult to make. Furthermore, you will be able to have proper peace of mind knowing that we have taken care of your furnace maintenance before the cold starts to set in.
In addition to a properly working furnace and peace of mind, furnace maintenance will give you an efficient furnace that can save you money. When a furnace is well-maintained, it doesn't need to work as hard and therefore runs more efficiently and in a less costly manner. We would love to tell you more about the benefits of our furnace maintenance options. Please give us a call today if you would like to learn more!
FAQs About Furnace Maintenance
Our team at Lonon Heating, A/C and Air Quality wants to help you stay warm this winter, and the best way to do that is to help you maintain your furnace properly. We are happy to answer any questions you have about furnace maintenance, and we have even assembled the answers to some of our most frequently asked questions here for you to check out.
Do I need furnace maintenance if I'm not experiencing any heating issues?
Yes. The point of maintaining your furnace is to prevent problems from arising in the first place, so you do need to have your furnace serviced even if everything is working fine for now.
What do your furnace maintenance services include?
When you call our team for furnace maintenance, we will first perform some tests on the system, checking the basic functions, the electric/fuel connections, the airflow, and the blower operation. From there, we will also check your furnace filter and replace it if necessary and inspect every component to see if there is any cause for concern. We will then go over our findings with you and make recommendations for how to get the best performance going forward.
Should I get furnace maintenance if my system is acting up?
If you are experiencing heating issues, you should call for repair services, not maintenance. Our furnace maintenance techniques are designed for a system that is in relatively good working order, and they are not the right choice to fix actual problems with your system.