You can rely on our team for all your cooling needs!
An air conditioning contractor is responsible for many tasks related to the cooling system in a commercial or residential facility. You may find yourself in need of the services of a contractor if you're building a new home or the air conditioning system in your existing structure is acting up. No matter the reason, you can rely on our team at Lonon Heating, A/C and Air Quality for all your cooling needs. We are a full-service air conditioning contractor offering service to those located throughout the Morganton, North Carolina area.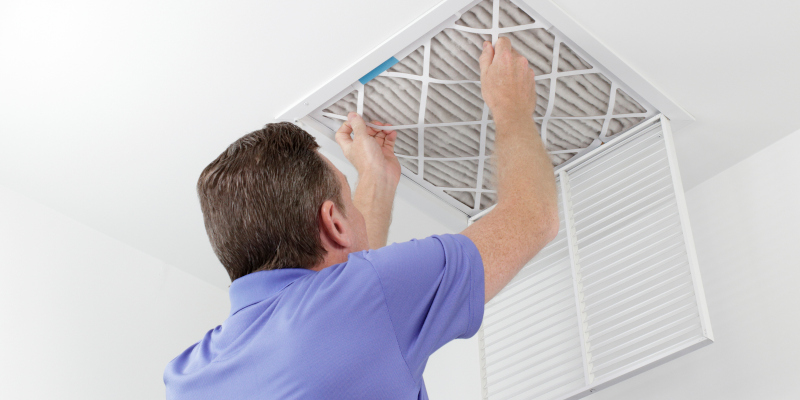 There are several aspects of our business that set us apart from other local contractors. The first is our commitment to quality work, whether we're performing a minor repair or handling a full system installation or replacement. You can rely on our fully trained, experienced, and certified technicians to respond to your needs and ensure that your air conditioning system is operating efficiently to maintain a comfortable indoor atmosphere. We also have 15 years of experience in the heating and cooling industry. Our technicians know what to look for when diagnosing and repairing A/C problems.
Whether we're performing air conditioning repair, replacement, maintenance, or installation, you can rely on us as your trusted air conditioning contractors. When installing new units, we use air conditioners from two leading brands in the industry to ensure longevity, efficiency, and proper functionality. Along with our air conditioning services, we're available to handle heating system needs and address air quality concerns as well. Give us a call to get started.
FAQs Answered By Our Air Conditioning Contractors
When you are a trusted air conditioning contractor like we are at Lonon Heating, A/C and Air Quality, you get many questions every day about air conditioning. We get questions from potential customers in Morganton, North Carolina, as well as our customers whom we see every year for maintenance services. We welcome questions because we believe you should be well-informed about your air conditioning system so you are in the best position not to need repair services or deal with the premature replacement of the system. Here are a few questions we can answer as experienced air conditioning contractors.
How old should my system be before I start thinking about replacement?
Every situation is different, but you can rely on us to keep you informed about the condition of your air conditioning unit and what you could gain by upgrading it when it comes time to do so. As innovations come into play in, we can alert you when a more energy-efficient system is available that can save you money every month. It is worth talking with an air conditioning contractor about replacement at about the 15-year mark as a rule of thumb. It might not be time yet, but you'll get the information you need to make an informed decision.
When should I call an air conditioning contractor?
You should call once a year for your air conditioning and once a year for your heating system. In addition, you should schedule an inspection before closing a real estate transaction. If you notice any issues that indicate that your air conditioning is struggling, don't wait until your maintenance appointment to call an air conditioning contractor, as a minor issue is more affordable to resolve than the more significant issue that could result from waiting.
What services can an air conditioning contractor perform?
We are full-service air conditioning contractors. As such, we offer inspection, installation, maintenance, repair, and replacement services. We also handle heating and air quality concerns.