Furnace repair is a cost-effective alternative to replacing the unit.
When it gets cold outside, staying warm within your home is a must. But if you're dealing with furnace problems, you may find that your home's climate rivals what it feels like outside. It's tough to get comfortable in a cold atmosphere, and for some, getting too cold can be a safety issue. Instead of trying to make it through the winter with a non-functioning furnace, contact us at Lonon Heating, A/C and Air Quality to schedule a furnace repair service. We offer this service to those located throughout the Hickory, North Carolina area.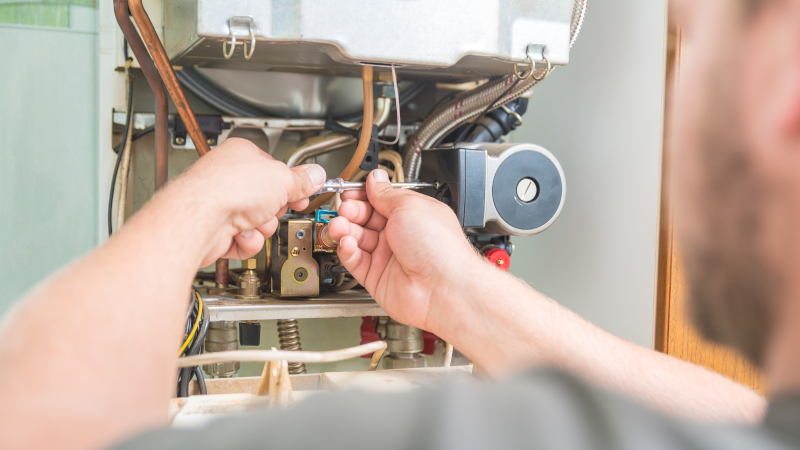 In addition to a lack of warm air, a damaged furnace can give off other warning signs. You might notice that your home is dustier or dirtier than usual, or that your furnace is giving off strange odors. Loud knocking, grinding, or banging sounds coming from the unit can indicate a problem as well. No matter what issue you're dealing with at home, you can count on our technicians to diagnose the cause and get started on the repair as soon as possible. Our trained and certified technicians can work on heating equipment from many of the top manufacturers in the industry.
Furnace repair is a cost-effective alternative to replacing the unit. When the problem with your furnace is minor and repairable, we'll offer this option to you so that you can make an informed decision. We don't believe in making fixes that don't last, so if your unit is beyond repair, we'll talk to you about your options. For more information or to schedule furnace repair, contact us today.
FAQs About Furnace Repair
Our team at Lonon Heating, A/C and Air Quality has dealt with countless heating emergencies over the years, and we understand just how awful it is to have your furnace quit on you unexpectedly. If your furnace malfunctions, you can turn to us to get the prompt, effective repair services you need. We understand that you probably have questions for us, so we have put together the answers to some of our most frequently asked inquiries below.
How can I tell if I need furnace repair before my system stops working altogether?
To catch possible heating problems before they become serious enough to stop the furnace from working completely, we recommend paying attention to how your system is functioning from day to day. If your heating starts cycling more frequently, making weird noises, producing odors of any kind, or simply not putting out enough heat, then we encourage you to give us a call.
How much can I expect to pay for furnace repair?
The cost of furnace repairs varies depending on the type of furnace, the nature of the problem, and the cost of labor and supplies in your area. On average, though, repairs for an electric furnace tend to cost around $300, while those for gas furnaces tend to range from $375 to $1,200. This difference in cost is due to the difference in complexity between the two types of systems—gas furnaces are more complex, so it takes more work to fix them.