Our furnace maintenance experts are here to keep your system in optimal condition.
At Lonon Heating, A/C and Air Quality, we have experienced sudden furnace malfunctions firsthand, and we know how unpleasant they are to deal with. While our experts can provide prompt, effective furnace repairs to get your system back up and running again when this happens, we also know you would prefer to avoid this situation altogether.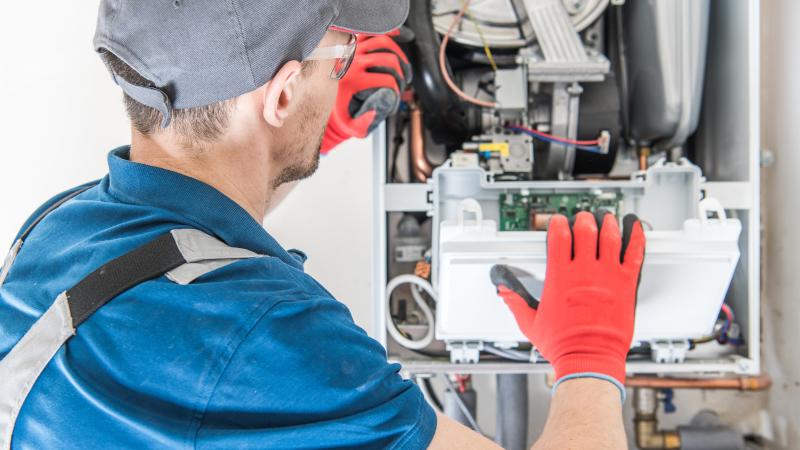 The best way to avoid furnace issues is to schedule routine furnace maintenance appointments. We offer thorough furnace maintenance services to find potential problems early and keep your furnace in optimal condition. If you want to prevent your heating system from breaking down, we encourage you to schedule furnace maintenance services with our team.
The first step in our furnace maintenance process is to inspect the furnace and the rest of your home's heating system. We will carefully examine each part of the mechanism, checking for any problems or signs of trouble. If there are any issues developing, we'll take the necessary steps to correct the problems before they get worse. For example, we may need to replace a part or adjust its alignment.
Once we've dealt with the most serious concerns, we'll give everything a thorough cleaning and apply some lubrication to keep everything running smoothly. Our team will also test your furnace for carbon monoxide and other hazardous gases to make sure your heating system remains safe to operate, giving you the peace of mind you deserve.
Our team is proud to serve the Taylorsville, North Carolina community, and we want to help you keep your home comfortable through every season. If you are interested in our furnace maintenance services, just give us a call.
---
Furnace Maintenance in Morganton, NC
Furnace Maintenance in Hickory, NC