The summer is has come to an end, and soon we will be entering fall and cooler temperatures. You are probably preparing to turn off your A/C for the fall and winter seasons and getting your furnace ready for use. With fall and winter on the way, it's the perfect time to get some maintenance done on your furnace to make sure it's in tip-top shape for the colder season. Here are a few other reasons furnace maintenance is so important:
Furnace Efficiency- There are many parts and pieces of your furnace that can wear over time, and some faster than others. In order to ensure your furnace is working as efficiently as possible, it's important to have every part and piece of it looked over and worked on if need be. This way, your furnace isn't struggling to keep your house warm during the fall and winter seasons.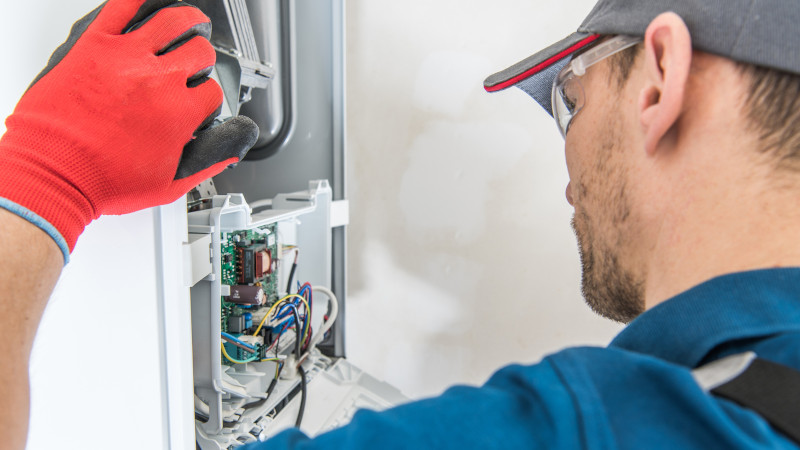 Keep Your Air Clean- Your furnace sucks in air from your home, heats it, and then circulates it back out into your home. If your furnace filter is dirty and dusty, it could circulate dust particles and airborne pollutants into your home's air. During furnace maintenance, a technician will check the air filter on your furnace and make sure it's clean, allowing your furnace to function properly. The technician will also make sure your furnace unit is cleaned of any dust, mildew or mold.
Save on Your Heating Bill- The more your furnace has to work to heat your home, the higher your heating bill will be. If your furnace isn't in the best shape and there is a part in it that is making it difficult for it to function properly and efficiently, you will see your heating bill start to go up. Furnace maintenance will not only help your furnace run as efficiently as possible, but it will also save you some money in the long run.
Getting your furnace serviced before the cold seasons hit will ensure that it is working properly and that you won't have to worry about it failing mid-winter. By taking care of your furnace, you are taking care of your family and your home. If you are looking for someone to come service your furnace, give us a call today at Lonon Heating, A/C and Air Quality, and we will be happy to take care of your furnace maintenance.