You can rely on our team for all your cooling needs!
An air conditioning contractor is responsible for many tasks related to the cooling system in a commercial or residential facility. You may find yourself in need of the services of a contractor if you're building a new home or the air conditioning system in your existing structure is acting up. No matter the reason, you can rely on our team at Lonon Heating, A/C and Air Quality for all your cooling needs. We are a full-service air conditioning contractor offering service to those located throughout the Hickory, North Carolina area.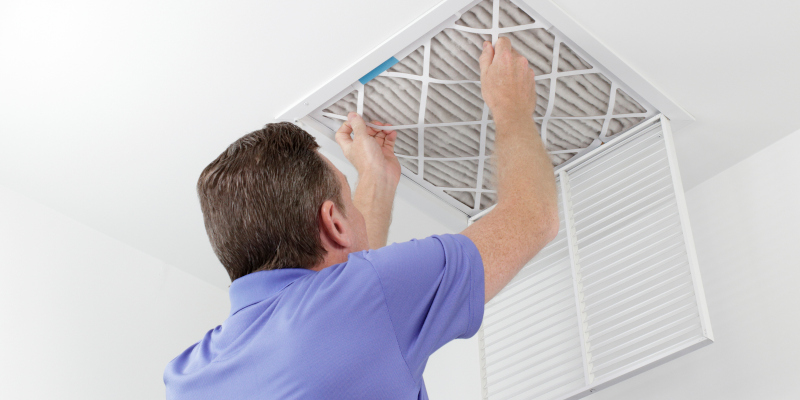 There are several aspects of our business that set us apart from other local contractors. The first is our commitment to quality work, whether we're performing a minor repair or handling a full system installation or replacement. You can rely on our fully trained, experienced, and certified technicians to respond to your needs and ensure that your air conditioning system is operating efficiently to maintain a comfortable indoor atmosphere. We also have 15 years of experience in the heating and cooling industry. Our technicians know what to look for when diagnosing and repairing A/C problems.
Whether we're performing air conditioning repair, replacement, maintenance, or installation, you can rely on us as your trusted air conditioning contractors. When installing new units, we use air conditioners from two leading brands in the industry to ensure longevity, efficiency, and proper functionality. Along with our air conditioning services, we're available to handle heating system needs and address air quality concerns as well. Give us a call to get started.
FAQs About Working with an Air Conditioning Contractor
Our team at Lonon Heating, A/C and Air Quality wants to help you take the best possible care of your air conditioning system. Below, we have put together the answer to some of our most frequently asked questions about working with an air conditioning contractor to help you know what to expect.
Why do I need an air conditioning contractor?
While there are some things that it's possible to repair yourself, when it comes to your air conditioning system, you should always hire a professional contractor to do the job for you. Air conditioning units are complicated pieces of machinery, and only trained contractors have the right knowledge and skills to accurately assess what is wrong and implement the necessary solutions. By hiring an air conditioning contractor, you will get much better results than you could achieve on your own and will get to enjoy the finished results much sooner as well.
What should I look for in an air conditioning contractor?
When hiring an air conditioning contractor, you should look for a company with extensive experience in the business. In addition, we recommend looking for a team that is committed to providing high-quality customer service, and one whose members pride themselves on delivering top-notch workmanship.
When should I call an air conditioning contractor?
You should call an air conditioning contractor whenever you suspect your system has a problem—for example, if your AC is cycling frequently, if the airflow is poor, or if the air simply isn't getting cool. In addition, you should have your contractor provide regular maintenance services to keep your system in good working order and should definitely have them take care of AC replacement when the time comes.